Private In-Home & In At Center Tutoring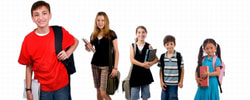 Kidz Tutoring is a leader in quality personal tutoring services helping to improve school grades and test scores for all ages and all subjects. In addition to teaching school objectives, we coach positive study habits/skills so students can grow and develop on their own. We are passionate in what we do and dedicate our services in a way to educate and empower students to reach their fullest potential.
We have the best educators committed to your child's academic success. Kidz Tutoring educators are experienced professionals with a passion of teaching.
​




---